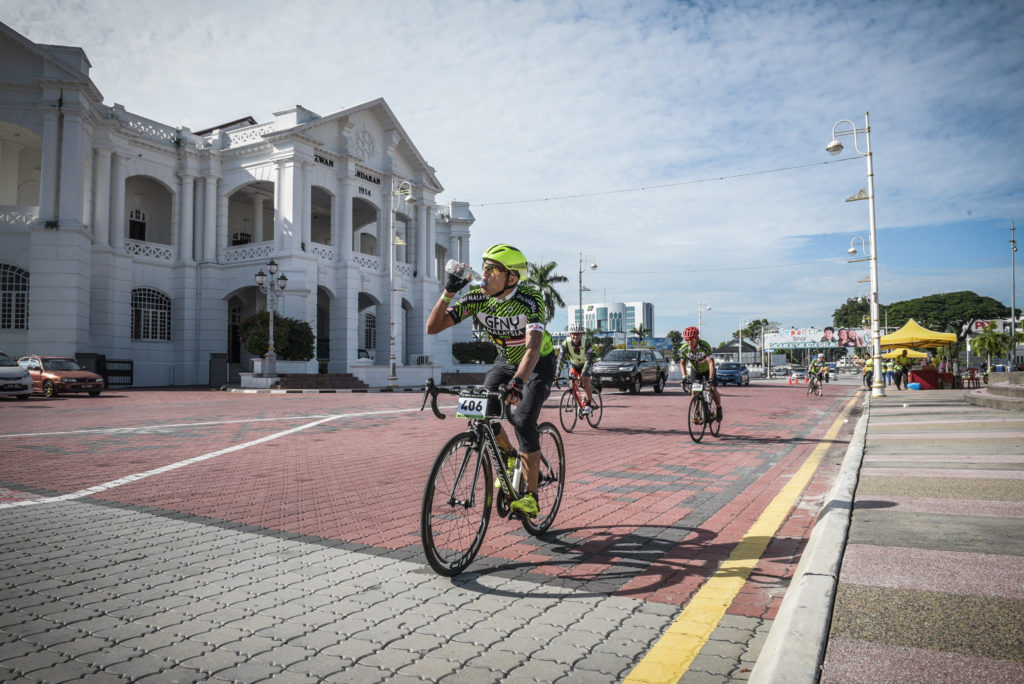 Warm greetings everyone and welcome to staysafecycling.com, the comprehensive guide that helps you to stay safe while cycling, and to ride with confidence!
My personal story
I was introduced to road cycling a few years back in Ho Chi Minh City, Vietnam and was hooked. I loved the camaraderie when you ride in groups and also the personal challenge of keeping fit and pushing yourself that little bit harder. In addition, the beautiful views that you get can simply be breathtaking as you ride out of the city and into the countryside!
While I was passionate about cycling my second passion on safe cycling literally came by 'accident'! In fact, quite a number of accidents, which have resulted in a number of injuries to me. It also injured my bicycle, which was a costly affair! This came to a point when my family began to discourage me from my hobby.
I went the other way though, and decided to draw from my experiences, combined with my own research, to define and adopt safe ways of cycling and enable me to ride with confidence. I refined my technique of road cycling, coupled with trying multiple devices and cycling gear in various ways to understand what works to stay safe.
I now ride around 200 to 300 kilometres a week, and this is really a continuing journey – I still do get in minor scrapes which are getting fewer and further between. With this, I still continue to learn and tweak my safe cycling technique. I also still keep abreast with the latest devices to enhance safety, and try those which really show promise.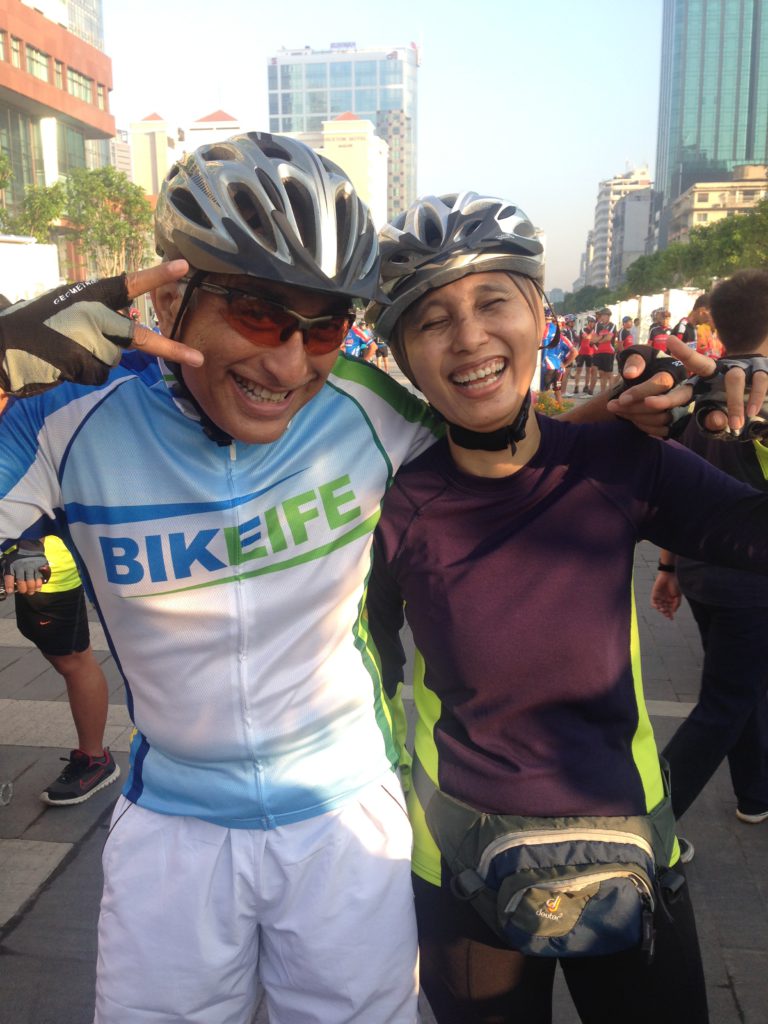 How can this blog help you?
I really love cycling. It is a great experience which should be enjoyed by all, young and old.
However, when I look back, some of my accidents were really bad…and if I didn't have the presence of mind to react after the accidents, it could have been much worse. In addition, I have seen some bad accidents happening to others while riding out on the road. Unbelievable as it may seem, I was also in a century bike race where someone actually died.
If I didn't persevere, my cycling experience may have fizzled out right after my first accident, quite soon after I started road cycling. It may also have fizzled out after a few more serious scrapes and my family got worried. It may even have fizzled out after moving back to Malaysia and realising the different dangers in a different country.
But I persevered…and cycling has become a wonderful passion for me, helping me to stay fit (well, relatively!) and also meeting new friends. The wonderful views that you get are also a great bonus!
I would like this blog to help you get the same great experiences…without the bad accidents. You may be a casual or seasoned cyclist, for which I hope this blog can be useful in enhancing your safety. In short, I hope this blog will help you go cycling with confidence and stay safe cycling!
My goal for you…
Today, more and more people are riding road bikes. While in some countries commuting by bicycle is already commonplace, it is also growing in a lot of other countries. Casual road cycling is also becoming popular where cyclists ride in family and friend groups, or are 'weekend warriors' to help stay fit.
However, while seemingly a sedate sport, road cycling can be very dangerous and even life threatening. Road cycling may even be considered an 'extreme' sport in certain situations if safety is not managed. Danger starts the moment your bicycle gets out onto the road.
This is why I started this blog. I would like you to have a one-stop reference on cycling safety, thus helping you to ride safely with confidence while making new friends, enjoying magnificent vistas and staying fit. I would like all of us to return home safely after being out on the road without the unpleasant and costly experiences I went through…so ride on and stay safe cycling!
If you ever need a hand or have any questions, feel free to leave them below and I will be more than happy to help you out.
All the best,
Ferhat A B
staysafecycling.com